Do you want to build the best booking app for golf on earth?
What if we say that you can make a great contribution to the development of this industry in Sweden and worldwide? What if we say that you can have a direct influence in helping open up this market and making it more accessible for golf players in various locations? 
Sweetspot is creating, improving and supporting both booking and playing possibilities in the golfing industry - a solution that on the one hand makes it easier and faster for golf players to find golf courses and book times that suit them, and on the other hand helps to increase the profitability of the individual golf clubs, as well as optimise and improve many of their working processes.
Sweetspot is growing, and with that so is the quantity of tasks for our developers. So, we have an urgent need to increase the team and would like to offer you the chance to join us on a full-time basis. 
We are looking for both mid and senior back-end developers. You need to know your PHP and, in particular, your Symfony - this is what the team is using on a daily basis.
The BE team works in Kyiv, Ukraine and you are going to join: Team Lead, Scrum Master and 4 other developers. 
So, get applying to the position. It would be great to get to know you and see if you will suit our growing team!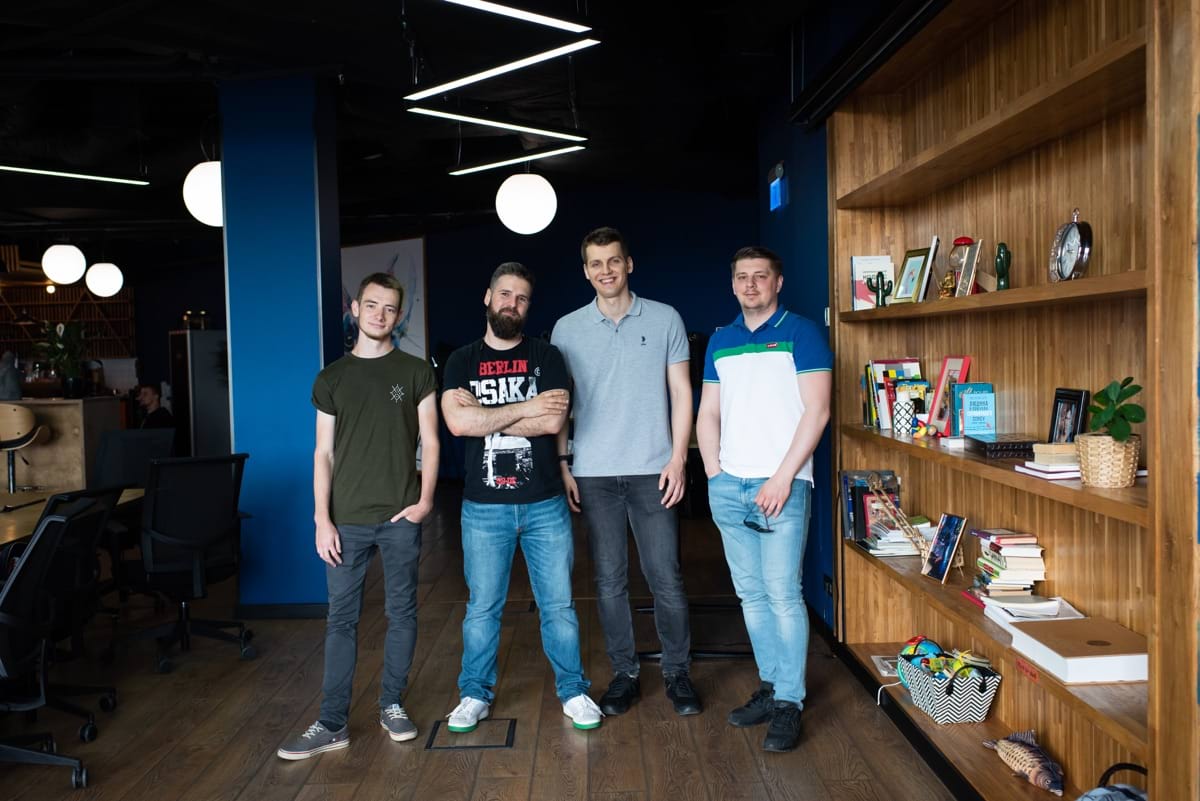 Part of our team in Kyiv (from left to right: Sviatoslav, Mykyta, Andrii and Maksym)

Tech stack
API Platform + Symfony (new API)
Laravel + Dingo API (legacy API)
Nginx
PHP >=7.3
RabbitMQ
Redis
MySQL 8
ElasticSearch
Patterns & Approaches
Infrastructure
Docker
K8S
GitLab for CI\CD
Github for code hosting
Jenkins
Requirements
3+ years' experience with PHP.
Solid knowledge and experience of different MVC frameworks (we work with Symfony).
Following best practices in your given language(s).
Upper-intermediate English level — B2 on CEFR would be nice!
Social person and willing to work with the team in Kyiv.
Based in Kyiv - we are seeking growth only in Kyiv.
What we offer
Full-time and long-term project.
Work in an office in the heart of Kyiv (BC Gulliver, co-working - Creative Quarter) with flexible working hours.
Business trips to Stockholm (Sweden) are likely.
English lessons paid by the company.
You will become a significant member of an awesome team - back-end and front-end devs as well as data scientists, QAs and DevOps.